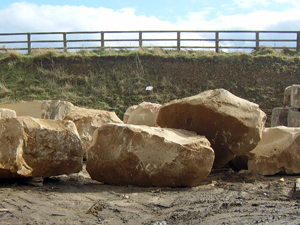 Teesdale Architectural Stone Ltd was formed in 2004 by Mark Atkins with the vision of supplying natural stone for commercial, domestic, restoration and landscape projects. Having a real passion for its invaluable contribution to architecture throughout history, as well as its environmentally friendly sustainability, natural stone was the only choice for Mark.
Over the years Mark has gained a vast knowledge of both modern and traditional building techniques – knowledge he is always happy to share with his customers. Whether you require design advice for a fireplace, consultation for an architectural new build or stone matching for a restoration project, Mark and his team are on hand to help.
Having more than 30 years personal experience as well as dedicated team of experienced and qualified craftsmen, you can be sure to receive the highest standard of product and service available in the industry.

Winners of the Best Business in Teesdale Award 2012